Getting Here - Sahoro
Transportation Overview
Sahoro is situated in central Hokkaido, not too far from some of the major ski resorts, and close to New Chitose Airport. This airport is the most popular method of transport, but there are also buses that service the area, connecting the nearby Furano and Tomamu ski resorts, as well as bullet trains that run throughout the area. The closest train station is Shintoku station on the Sekisho Line, which is around 15 minutes from the resort and connected by shuttle buses. If you'd prefer, the resort is also accessible via other close airports, including Obihiro or Asahikawa.
Train Travel to Sahoro
From either New Chitose Airport or Sapporo City, you can catch the train to Shintoku station. From the airport, catch the Chitose Line to Minami Chitose Station, and then transfer trains onto the Sekisho Line. The trip from the airport to Minami Chitose is only around five minutes, and then Minami Chitose Station to Shintoku will take around two and a half hours and cost approximately 4,820 yen. From Shintoku station, a bus or taxi will take around 15 minutes. A bus will set you back around 510 yen for adults and 260 yen for children, and a taxi will cost around 3,000 yen.
Search Japan's train schedules here: HyperDia
Japan Rail Pass: For travellers visiting cities either side of the ski resort stay, a Japan Rail Pass is a fantastic investment, allowing unlimited train travel on most Japan Rail trains, for periods of 7, 14 or 21 days to suit your travel schedule.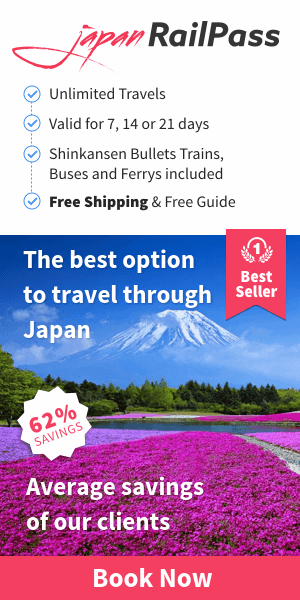 Private Transfer to Sahoro
Private jumbo taxis, regular size taxis, microbuses and other vehicles can be arranged to meet the needs of your group. For larger groups, a pre-booked private transfer is the most simple and hassle-free option.
To receive a quote from Ski Japan Holidays, please fill out the inquiry form below.
Rental Car Travel to Sahoro
If you plan to rent a vehicle to drive to Sahoro, you will have the choice of a number of rental stores in either Sapporo city, or New Chitose Airport. Please note rental cars are very popular in Hokkaido, pre-booking through one of the following English websites is highly recommended.
Foreign visitors driving in Japan will require not only their valid driver's license from their own country, but also a valid international driver's license.