Getting Here - Zao Onsen
Transportation Overview
Zao Onsen, while far away, is pretty easily accessible by public transport or by car. You can also fly most of the distance to Sendai Airport, and there are connecting buses and trains that make it easy to get to and from town. Keep in mind though, that like most of Japan the public transport to and from Zao doesn't run at night.
Train Travel to Zao
The most common train station for access to Zao Onsen is Yamagata Station.
From Yamagata station, you can catch a bus to Zao Onsen Ski Resort which takes around 40 minutes. No reservation is required for this bus trip from Yamagata station to Zao Onsen town, but the trip will cost around 1,000 yen for adults and 500 yen for children.
From Tokyo: the bullet train is the best way to get to Zao, with bullet trains titled "Tsubasa" running directly to Yamagata station in under 3 hours. Other bullet trains will take you as far as Sendai station, where you will then have to transfer to a local train for the remaining 1:30 hr of the trip.
From Osaka, Kyoto and Nagoya: travel to Tokyo by bullet train before following above instructions.
Search Japan's train schedules here: HyperDia
Japan Rail Pass: For travellers visiting cities either side of the ski resort stay, a Japan Rail Pass is a fantastic investment, allowing unlimited train travel on most Japan Rail trains, for periods of 7, 14 or 21 days to suit your travel schedule.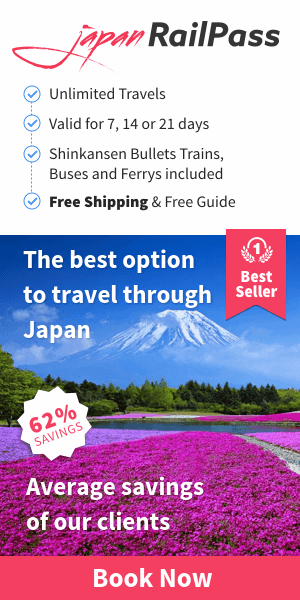 Airport Shuttle Bus to Zao
If you'd prefer to fly in, you can choose from either Yamagata airport or Sendai airport. From Sendai, guests can catch a bus that takes around 2 hours and runs three times a day. The bus requires reservation and costs around 1,800 yen for adults and 1,300 yen for children. Alternatively, you can fly into Yamagata airport and share a taxi, which takes around an hour. Reservation is again required, though, and it is slightly more expensive, costing 2,500 yen for adults and 750 yen for children.
Rental Car Travel to Zao
Provided you have both a valid drivers license in your own country and an international driver's license, rental cars are a fantasticly convenient way to travel around the Yamagata Prefecture. Rental cars available for use in the Zao area by calling the English help desk at Japan's Toyota Rental car service.